News
How To Ship
A Car To Another State
.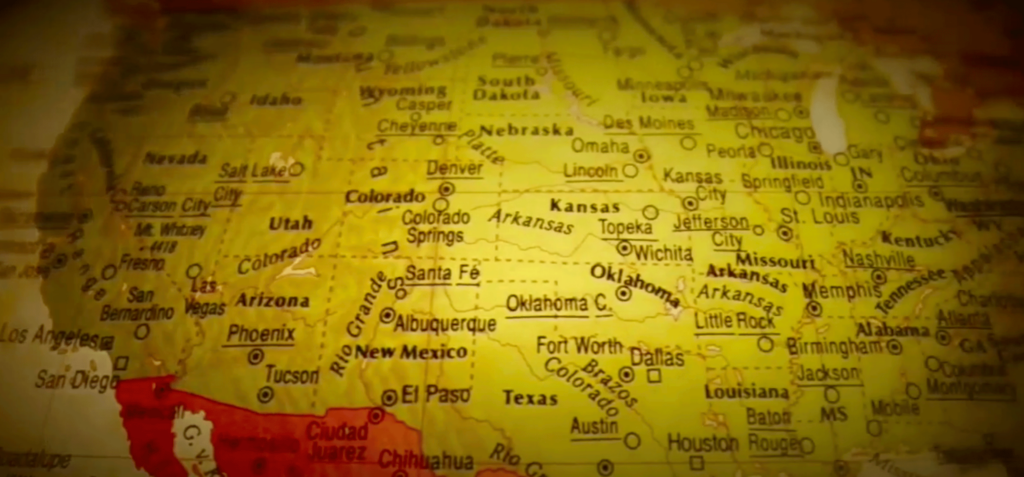 If you've got a long distance move coming up, you may be pondering the options of just how you're going to ship a car to another state. If you're doing a DIY move, you're probably going to be the one driving the rental truck and if for whatever reason you're not towing your car, there are other options available to you. Having your car shipped to another state is actually a pretty straightforward process and not overly complex.
Why Ship A Car To Another State Instead Of Driving It
A big long-distance move can be a very exciting time of your life while at the same time be very stressful. There are certainly a lot of details, logistics, and stress to deal with just when it comes to packing and loading all your belongings on a truck. But now there is one more mini project to take care of… how to ship a car to another state. So why do this?
Shipping Your Vehicle To Another State Can Be Cost Effective
As opposed to driving your car yourself, shipping your car to another state can offer more convenience (especially if you're going to fly), be safer, and perhaps even cost you less than driving across country. Think it over. Take the time to crunch the numbers. If you drive your car instead of shipping your car to another state, you should calculate what your out of pocket expenses will be for gas, food, hotels, and the extra miles you'll be putting on your car. Not only this, but if you would happen to incur any damages to your car along the way, you or your insurance company would be on the hook. Conversely, if you use a reputable shipper, they will carry the insurance to cover any damages during transport.
Your Stress Levels
Let's face it, the whole process of orchestrating a move is a stressful undertaking. The planning, the packing, the loading, the logistics. If you have kids, pets, and plants the whole process just amped up your stress even more. If you have more than one vehicle, maybe you're even planning on driving one and shipping the other car. Once you find a reputable car shipping company that you're comfortable with, you'll realize that shipping your car to another state is a good option and you'll save the miles and wear and tear on your car.
Finding A Reliable Auto Shipper
Once you begin your research on how to ship a car to another state, you'll find that there is no shortage of companies that are in the auto transporting business. There are reliable and trustworthy vehicle transport companies out there so your decision will be probably ultimately come down to price, timing, and availability. Here are a few tips and criteria to look for in an automobile transport company:
Licensed & Insured – this should be a given for any company that you may be considering. To verify this, you can go to the web and look up their DOT number on the Federal Motor Carrier Safety Administration website.
BBB – always a good place to check to see if they have a solid business rating.
Online Research – these days the web is an invaluable tool to use when it comes to checking out companies and services. Take a look at the reviews for the company and see what other people are saying that have actually used their services.
Experience – can set apart a good company from the rest. Not to say that going with a newer company is out of the question, but experience over time means that this is a company that has an established track record that you can easily check out.
Professionalism – not unlike experience but certainly related. You want to feel comfortable about the level of professionalism, processes, and organization the company that you're talking with maintains and not just go with the lowest price.
During the process of reaching your final selection, make sure that you have taken the time to get multiple quotes. After receiving quotes from different companies, you should go with the one that is the most suitable to your situation and the timing that you need. Hint… and in most cases this probably won't be the one with the cheapest bid.
Cost Of Shipping A Car To Another State
There are a number of factors and variables that come into determining the cost of shipping your car to another state so there isn't really a general or universal answer but here is the criteria that will largely determine your cost to ship a car to another state:
The distance from your current place of residence to your new home. This may also include how far off the interstate and accessible your current and new residence are located.
The distance from your current place of residence to your new home. This may also include how far off the interstate and accessible your current and new residence are located.
The size, make, model, and weight of car. It stands to reason that the more your care weighs the more it will cost to ship. Also, expect to pay more for high end or exotic vehicles.
The shipping method you prefer. Whether you choose the open or enclosed method of transporting your vehicle.
The cost of insurance. This is an important factor to consider. All legit auto transport companies are required to provide a level of insurance for your car. However, depending upon your situation it may not be adequate to fill you needs. Particularly if your car is of higher value. Check with your insurance company as to the best way to make sure you truly have adequate or full coverage insurance on your car before you transport it. You may even be able to purchase a supplemental policy to meet your needs.
Scheduling The Shipping Of Your Car
When you ship a car to another state there will be several other cars on the transport as well as yours. So, when your making your plans to ship your car make sure to have plenty of leeway in your scheduling. Even though the route your car will be taking may be straightforward that may not be the case when it comes to the other cars on the truck. During the course of making their delivery run, a transport driver may have to zig and zag all over the place making the deliveries and even picking up other cars to transport. It really can be a pretty size-able logistical puzzle that is involved. This is why it is crucial to make sure to plan far enough in advance.
Getting Your Car Ready To Ship
To help make sure your car's transport journey is a good one there are a few things you'll want to do to prep your car for its ride. The company that you choose for the job will most likely go over with you what their requirements are but here are some general tasks that you should take care of:
Reduce the gas to no more than 1/4 a tank. For the transport company this helps significantly reduce the overall weight of the entire load the have to pull. Plus, this leaves enough gas in the car, so you'll have plenty of time to get somewhere to fill it up after you've taken delivery at your new location.
Take out all your personal items from the car and trunk. The interior of your car isn't doubling as a shipping box. And besides, any personal items left in the care won't be covered by the transport company's insurance.
Wash your car and do a complete inspection (with pictures) of your car. Be sure to note any current imperfections and/or damages to your car.
Check the air pressure of your tires.
Your battery should be well charged.
Emergency brake should be in good working order.
Leave only the standard equipment on the outside of the car. Remove any non-permanent accessories such as a roof rack or bike rack.
Remove or deactivate any alarm devices or system.
If it's a convertible, make sure the top is securely locked down.
Taking Delivery Of Your Car
Once you have your car unloaded from the transport there are a few things to take care of before you head out.
Thoroughly inspect your car for any damages. If everything checks out, then you should sign the Bill of Lading and the condition report. If you find there are damages, take photographs and report them on a damage form where you will then contact the shipping company.
To ship a car to another state, hiring a vehicle shipping service is definitely an option worth considering. Your car will get to its new home safely and transporting it rather than driving it yourself will keep the miles off and keep it in good shape. So, once you have everything set to go, pack your suitcase, grab your tickets, and enjoy your flight to your new home.