Things to Consider with Long Distance Moving
Moving home is stressful, tough, and very draining. However, think about what a wonderful feeling it is when you're finally sitting in your new home on your comfy sofa, sighing in relief that it's all over. Now, if you have a long-term move coming up, you may be filled with dread, but not to worry! Muscular Moving Men are here to help you make the right decision when it comes to a long distance move. Read on to find out the top things to consider when you choose to move far away.
Plan, Plan, Plan!
A long distance move is a huge life event. Therefore, it must be planned accordingly, much like other major life events. Contact your local mover as far in advance as possible – especially if you plan to move in the summertime as this is a moving company's busiest period. 3 to 6 months in advance should secure you an excellent moving company such as Muscular Moving Men.
The next step is to create checklists and ensure you stick to them throughout the process. If you have planned processes in place, then your move should be fool proof.
Get Rid of the Clutter
When it comes to a long distance move, the cost is based on the weight of the items that you choose to take with you. This means that if you're hanging onto lots of old heavy furniture, it can end up costing you a bomb. Therefore, take the opportunity of a long distance move to get rid of old bits and pieces that you no longer want. This will also mean that you can buy nice new items for your new pad.
Label Your Boxes
Labeling your boxes will ensure you can find all your belongings once you reach your destination. If you would like to find out more or require assistance for your up and coming long distance move, call us today at 602-923-6400.
---
---
Expert Phoenix Movers
We work hard to keep your items and home protected. We put down carpet protection, door protection and pad and wrap all of your furniture every time for no additional fee. Everyone involved in your move is employed and extensively trained by Muscular Moving Men. We do not hire temporary staff.

---
Long Distance Moving Across The U.S.
Relocating across country? Our professional team of estimators, drivers and movers will cover all the bases and provide the best long distance moving experience you have ever had. We have a fleet of semi trucks traveling across the country every day moving people just like you into their new homes.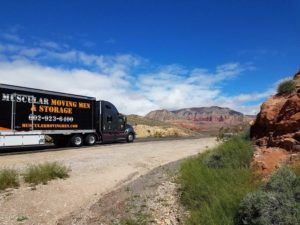 ---
M3 Commercial Moving
There are less than 5 moving companies in Arizona with the Commercial Moving Certification that is the highest in the industry. Our team is trained and capable of moving any size office space with hours restrictions smoothly with no work interference. Check out M3 Commercial.com for more information.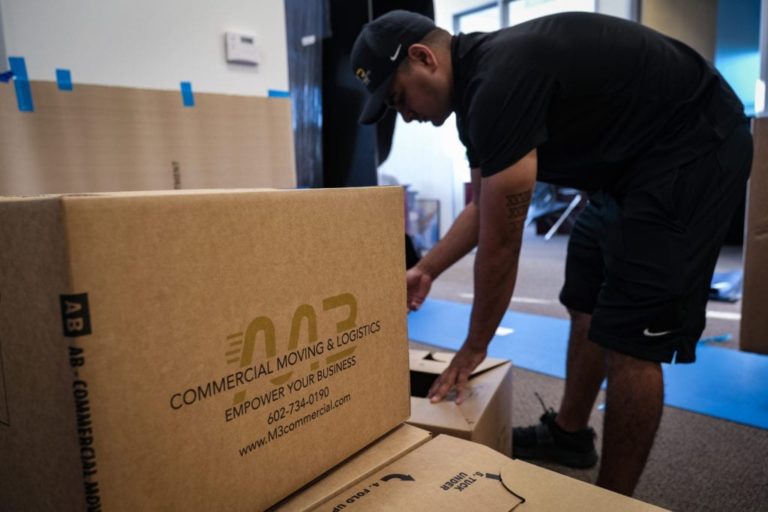 ---
Short & Long Term Storage
Need your items stored for short or long term? We offer state of the art secure storage in Phoenix, AZ while keeping your items professionally padded, wrapped and inventoried so there are no worries.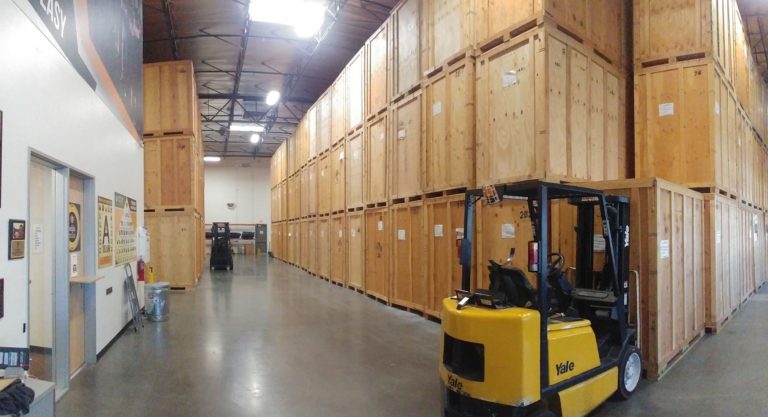 ---
Customer Experience Obsessed
Don't get stuck with a crew that runs out of steam before your stuff is unloaded. Get Muscular Moving Men to efficiently move your important items.