News
Moving to Phoenix
AZ: A Simple Guide
.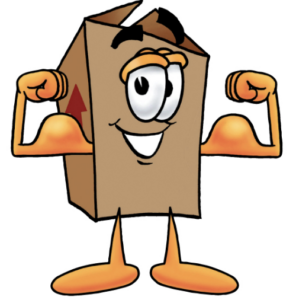 If you're considering a move to the vibrant city of Phoenix, Arizona, you're in for a treat. Muscular Moving Men, our top local Phoenix moving company, is here to provide you with a straightforward guide to living in Phoenix. We'll skip the unnecessary details and get straight to the point about what you need to know.
Why Phoenix?
Affordable Living: While it's true, Phoenix's cost of living is above the national average –  but still more budget-friendly than many major cities like San Francisco or New York.
Diverse Neighborhoods: Whether you prefer city life or the calm of the suburbs, Phoenix has a neighborhood that suits your style.
Abundant Sunshine: With around 300 sunny days per year, Phoenix lives up to its nickname, the "Valley of the Sun."
What To Expect
Hot Summers: Phoenix can get scorching hot, with temperatures often exceeding 100°F during the summer months.
Outdoor Fun: For outdoor enthusiasts, Phoenix is a paradise. You'll find parks, hiking trails, kayaking spots, and over 200 golf courses to explore.
Dust Storms: Be prepared for dust storms, known as "haboobs," during the dry months. They can reduce visibility and pose potential risks.
Education Options: Phoenix offers numerous schools and renowned universities like Arizona State, ensuring quality education options.
No Daylight Saving Time: Phoenix doesn't observe Daylight Saving Time, simplifying your timekeeping.
Unique Desert Landscape: Despite being a desert, Phoenix surprises with colorful wildflower blooms in the spring, thanks to the Sonoran Desert.
Transportation: Having a car is essential due to the city's layout, but there are also public transportation options available.
Sports Galore: Sports fans will love Phoenix, with professional teams like the Arizona Diamondbacks, Phoenix Suns, and Arizona Cardinals.
Abundant Entertainment: Phoenix provides a wide range of entertainment options, catering to all preferences.
Muscular Moving Men – Your Moving Partner
Planning a move to Greater Phoenix? Muscular Moving Men is here to make your transition seamless, whether you're moving locally or from afar.
Moving to Phoenix offers affordable living with plenty of sunshine and outdoor activities. It's a city that caters to diverse preferences, making it an excellent choice for individuals and families alike. We hope this simple guide has provided you with valuable insights into what to expect when moving to Phoenix. When you're ready to make the move, trust Muscular Moving Men to assist you every step of the way.