Movers in Glendale, AZ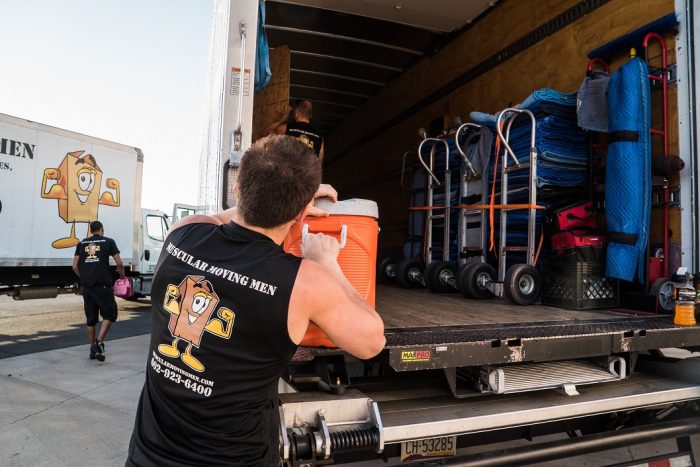 Just north and west of Phoenix is an awesome community that frequently has new families moving in. That place is Glendale, AZ. This suburb and hub of community is a great place to relocate, either yourself or your family, with the Glendale movers at Muscular Moving Men. We often complete moves from start to finish within this area, and so we have the knowledge you need for your Glendale move.
Community and Small Town Feel
When moving to or from this area, one always gets a sense of community. This large town with the small town feel is great for anyone wanting to be close enough to the big city of Phoenix but still enjoy quiet streets and see stars at night. The downtown area attracts a great crowd, and the many farmer's markets don't disappoint either. Anywhere you look in this city; there is something for every resident from ages 2 to 92.
Prepping for a Move
In getting ready to relocate to this great place, there are things you should ensure you invest in:
–Make Sure You Have the Right Packing Supplies – This means getting what you need ahead of time. If you know you will need to move your antique glassware collection, make sure to buy plenty of bubble wrap in advance.
-Take into Account the Time of Year – When you move, acknowledge what weather you will be dealing with. Make sure you have lots of bottles of water on hand, should you be moving during the height of the summer months.
Plan Out Some New Activities – If you or your family is moving to Glendale, you'll want to look for local activities to help you settle in. Glendale offers festivals year-round and has museums you do not want to miss.
Making the Leap to Glendale
This place is great. We like being your Glendale movers because we get to experience this great Phoenix suburb. Let us be the team you call to make a move from busy city life to a calm, comfortable community; contact Muscular Moving Men today. 602-923-6400