Service Areas
Your local Scottsdale movers
.
When you need full-service Scottsdale movers that offer moving, packing, and storage you need the Muscular Moving Men team. We are the top Scottsdale moving company that residents trust when they need large and small moves done right. MMM office staff members are Certified Estimators which calls for the highest level of training along with Certified Packers and Loaders to handle high-end moves of homes, offices, apartments, and high rises.
As Scottsdale has continued to expand, new high-rise properties, apartments, offices, and homes have continued to be built. No other Scottsdale moving company holds its team to the level of training and standards that MMM does. Our hiring process requires background checks, e-verification, non-smokers, and great attitudes. The training process at our state-of-the-art corporate office nearby is where the movers become Certified Packers & Loaders by AMSA. Floor protection, wall protection, padding, wrapping, and more are all included as part of the moving cost at no extra charge!
The founders of Muscular Moving Men, Justin Hodge, and Josh Jurhill, are Arizona natives and attended Saguaro High School in Scottsdale. The two men did all the moves themselves starting in 2008 and more than 10 years in, the highest standards and core values are being taught daily to more than 50 employees running well over 15 moving trucks.
More than 50% of moves will require storage for some time, and 100% of the moves will need packing supplies. Whether your move is big or small, Muscular Moving Men has the teams and services that can make your Scottsdale move, AZ seamless.
Top Movers In Scottsdale, AZ
State of the Art Storage – With more than 20,000sf of
air-cooled high-tech storage nearby, MMM is the #1 storage
provider for Scottsdale residents.
Packing Service – MMM has trained packers and loaders
to handle the packing when you can't whether just a room
or an entire home.
Concierge Service – MMM now offers a team to help get
your utilities switched over when you schedule your move.
Local Moving – We are the top household residential moving
provider for cross-town moves.
Long Distance Moving – If you are relocating to or from the
Scottsdale area from out of state we have you covered.
When it comes to movers in Scottsdale the options can quickly become overwhelming. This is where the professionals at Muscular Moving Men really step up. As a top-rated Scottsdale moving company, we are obsessed with our customers' experience. We make sure are with you every step of the way to ensure that your entire moving experience is as stress-free as moving can be.
Our friendly staff will help you through your entire Scottsdale moving process from the initial phone call and booking with transparent conversations about coverage and fees. When moving day arrives, our team takes care of the heavy lifting. We are licensed, bonded, insured, and at the peak of our physical fitness.
Licensed And Bonded Moving Company
Drug Tested
Background Checked
Smoke-Free
Trained In-House
Latest Up-To-Date Moving Equipment
24-Hour Telephone Support
Detailed Inventories Provided For Each Move
Full-Service Packing
Short- & Long-Term Storage Options With
Temperature & Humidity Control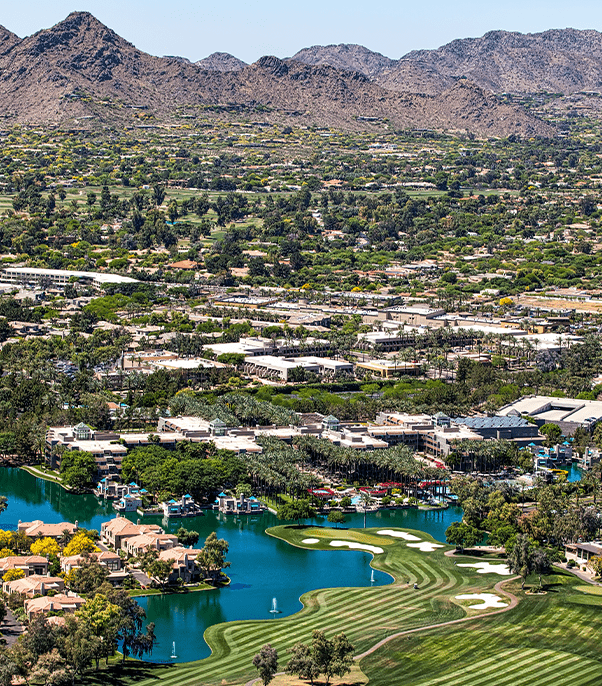 Local Moving Information
Our moving services at a glance
.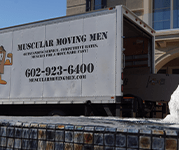 Scottsdale, Arizona
Getting to know Scottsdale, AZ
.
Scottsdale offers a great mix of lifestyle amenities from recreational to cultural. Golf fans will find the Scottsdale courses nestled in and surrounded by mountain vistas. Outdoor enthusiasts have a variety of hiking and biking trails to explore throughout the area. If you're more in the culture and arts scene, Scottsdale has you covered with art walks, festivals, museums and much more.
If you're considering a moving to Scottsdale, you find that Scottsdale is full of trendy restaurants and offers a wide variety of nightlife options. It's also nice to know that after the move you'll be able to relax and unwind since Scottsdale offers the highest number of destination spas per capita that just about any other city in the U.S.
As the top-rated moving company in Scottsdale, people are always asking us about this area. Although the questions are many, we like to start by letting people know that generally there are two different areas to consider for their move to Scottsdale and it all comes down to personal preferences.
South Scottsdale:
If you're moving to Scottsdale, this area has more of a small-town feel, yet it still offers a variety of areas that appeal to people of all different tastes and personalities. Old Scottsdale or downtown Scottsdale is where a lot of the action is. This area attracts many tourists; however, it is still very much a local hotspot where there is abundant shopping, dining, art, culture, and nightlife. All of which can be enjoyed since most is within walking distance.
North Scottsdale:
A move to North Scottsdale will have you in an area of more master-planned communities that offer retail, parks, churches, and schools within each community. Just South of the 101 you'll be able to find most all of the national retailers and big box stores. This area of Scottsdale offers you the chance to get out and explore the various communities that make up this area. Each one will have differences in what they offer and what they are close to. No matter what though, you find that North Scottsdale's collection of shops, dining and entertainment areas each offer a variety of options no matter what your taste is.
As a local Scottsdale moving company…
we like to tell people you can't go wrong with either Scottsdale option!
Scottsdale, Arizona By The Numbers
The cost of living in the Scottsdale are is above the
national average at about 1.33. However, the average
salaries per occupation are generally higher than the
national average as well.
Population 239,283 – up 9.4% since 2010
Unemployment Rate – 3.4%
Median Income – $72,455
Median Home Price – $469,400
Median Age – 46.9
As with any move there is much to consider even beyond when it comes to looking for a top-quality Scottsdale moving company. At Muscular Moving Men we are obsessed with being the best and delivering the best customer experience so you won't have to worry about the move itself and can concentrate on getting settled in as quickly as possible.
Get in touch with the professionals at Muscular Moving Men and as your Scottsdale movers, we'll handle all the details of your move so you can experience what a difference a stress-free move really is.