Service Areas
Your local Carefree movers
.
The Muscular Moving Men corporate office is located 15 miles from Carefree, AZ so our teams are never too far away. With homes being larger in size within the area, it can be a good idea to schedule an onsite moving estimate from our team of Certified Estimators.
No other Arizona-based moving company is closer to Carefree, AZ than Muscular Moving Men. When the company was originally founded in 2008, Co-Founder Justin Hodge lived in the area and still spends time there to this day. "Carefree is where I grew up from the ages of 7 to 18 and my father still owns a ranch in the area to this day. The people and homes in the area are really one of a kind and we are excited to travel there every time we book a client."
Licensed And Bonded Moving Company
Drug Tested
Background Checked
Smoke-Free
Trained In-House
Latest Up-To-Date Moving Equipment
24-Hour Telephone Support
Detailed Inventories Provided For Each Move
Full-Service Packing
Short- & Long-Term Storage Options With
Temperature & Humidity Control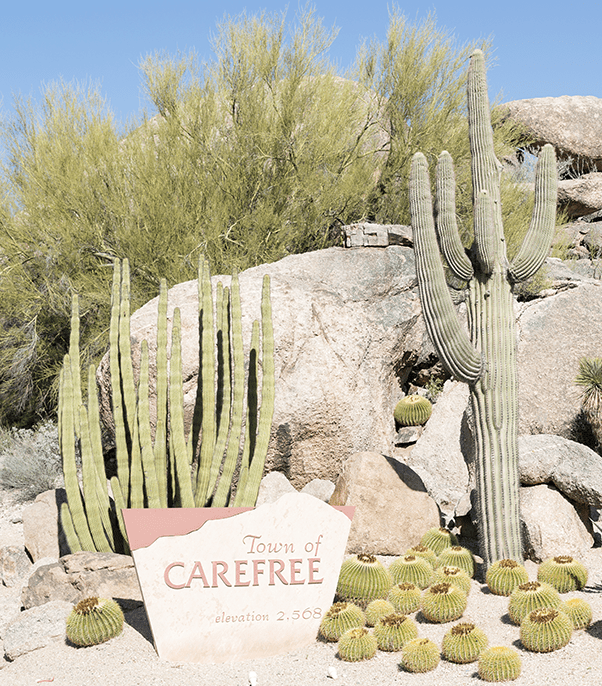 Local Moving Information
Our moving services at a glance
.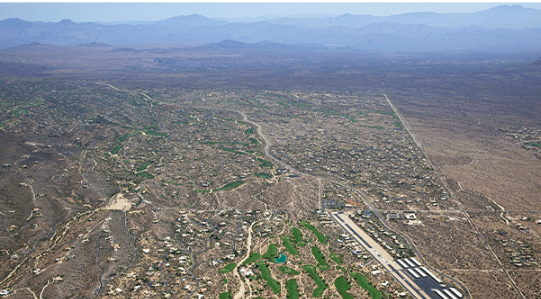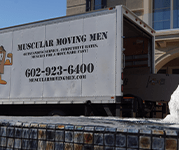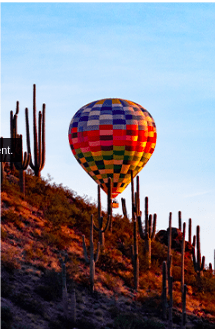 Carefree, Arizona
Moving To Carefree, Arizona
.
Located in the Northeast region of the Phoenix metro area Carefree is characterized as an upscale residential area. At 2,200 feet the Carefree area sits amongst a lush desert landscape. The town itself would be defined as a small town with small town charm. However, there is no shortage of local amenities with the greater Phoenix metro area only a short drive away. It's no wonder why so many who move to Carefree fall in love with its charm.
Carefree was conceived in the mid-1950s by business partners K.T. Palmer and Tom Darlington as a master-planned community. Land sales commenced in 1955 and home building started in 1958. Carefree was incorporated in 1984 to avoid annexation from neighboring Scottsdale. The city is 17 miles west of Bartlett lake and at the foot of Black Mountain. Making this area a great place to move to.
Getting To Know Care Free
If you're moving to Carefree, know that it's all about getting out and getting going. Once you settle in after your Carefree move, you'll want to get out and explore. Carefree is in an area that provides some of the most scenic lakes and views of the entire Phoenix area. About 20 miles to the east of Carefree is Bartlett lake. This lake offers a variety of outdoor activities that includes shoreline camping in the desert with abundant opportunities to catch glimpses of the native wildlife.
If you happen to be a bit of a golfer, then you'll love your decision to move to Carefree. There are more than 20 golf courses in and closely around the Carefree area that offer a complete range of challenges and desert terrains. The signature golf course of the area would be at the Desert Forest golf club. Carved out of the desert in 1962, this course boasts that from virtually every hole and lie on the course you'll be able to take in some of the most beautiful views of the surrounding Sonoran Desert.
Of course, after your move to Carefree, you'll be hungry. The Dining scene in Carefree is not short of options. There is a multitude of eateries and restaurants that range from small and quaint bistros to eclectic cafes and full up-scale restaurants.
Your move to Carefree won't be complete without getting out and exploring some of the vast hiking trails in the area. The Carefree area offers hiking trails of all levels that enable you to get some of the best views of the sunrises and sunsets that the Sonoran Desert and to experience some of the vast and beautiful floral that the desert has to offer.
That being said, if you are new to the Cave Creek area a good place to get started admiring the beauty of the are is the Cave Creek Regional Park. This is a great place for a bit of outdoor activity as the park offers a variety of trails that you can simply match to your fitness and skill level.
Be sure to stop by the historic Spanish Village located in the heart of downtown Carefree. This area is one of the most picturesque and historic properties of the area that has maintained its appeal to both locals and visitors for many decades.
Perhaps the crown jewel of Carefree is its amazing little oasis in the desert known as the Carefree Desert Gardens. The gardens is only one of two public botanical gardens in the valley. The Carefree Desert Gardens is on four acres with pedestrian friendly pathways where you can go for a relaxing stroll and see and learn about many of the local desert plants.
One of the most iconic sites in Carefree, AZ is the Boulders Resort & Spa. A favorite of travelers and valley residents, this one of a kind destination that would be a fantastic way to kick off the unpacking party once settled in your new home after your Carefree move. This secluded escape in the beautiful Sonoran Desert is the place to go and decompress after all the activities involved with your move to Carefree. The spa resort has a whole list of activities that you can choose from such as a variety of different spa treatments, areas for quiet meditation, golf, tennis, or even get out for a refreshing walk along the nature trail or a hike.
Whatever the Carefree moving options you may be considering, rest assured Muscular Moving Men can handle it. We can help you with information about Carefree neighborhoods what restaurants would be good for that first night's dinner in the new town. Trust the company that was founder in Arizona in 2008 and owned by founders who were born and raised right nearby. We know this area, and we are ready to be your Carefree movers.
Carefree By The Numbers
The Carefree Arizona area is an upscale area and the numbers do reflect this. The cost of living coming in at about 1.75.
Population – 3,657 up 9.5% since 2010
Unemployment Rate – 4.1%
Median Income – $93,130
Median Home Price – $776,300
Median Age – 66.6
As with any move there is much to consider even beyond when it comes to looking for a top-quality Carefree, Arizona moving company. At Muscular Moving Men we are obsessed with being the best and delivering the best customer experience so you won't have to worry about the move itself and can concentrate on getting settled in as quickly as possible after your Carefree move.
Get in touch with the professionals at Muscular Moving Men and as your Carefree movers, we'll handle all the details of your move so you can experience what a difference a stress-free move really is.