Service Areas
Your local Apache Junction movers
.
Moving anywhere is often considered one of the most stressful experiences of a lifetime. The simple act of packing all your worldly belongings into boxes and loading them onto a truck may seem easy enough, but there are a lot of logistics surrounding the act that make it tedious and headache-inducing. At Muscular Moving Men, our Apache Junction movers strive to make the entire ordeal easier on our customers.
Household Movers
Most families are looking to pack up their homes and move to a new location. This includes packing each and every room, deciding what stays and what goes, and carefully loading each item in the truck so it does not get damaged. Our expert moving technicians have perfected the art of successfully loading and unloading a moving truck with minimal to zero damage.
Government Moving Checklist
When moving any government organization, you need to understand some things beforehand. For instance, you want to start by securing all documents, equipment, and electronics before they are loaded on the truck. Ensuring each item is in its place will make the unloading process far easier to complete.
Business Equipment Packing
Our Apache Junction movers specialize in packing and moving business equipment. This includes computers, office desks and chairs, and business supplies. We understand this is your livelihood being packed into the back of a truck, so we take extra precautions to ensure no damage comes to any item.
Licensed And Bonded Moving Company
Drug Tested
Background Checked
Smoke-Free
Trained In-House
Latest Up-To-Date Moving Equipment
24-Hour Telephone Support
Detailed Inventories Provided For Each Move
Full-Service Packing
Short- & Long-Term Storage Options With
Temperature & Humidity Control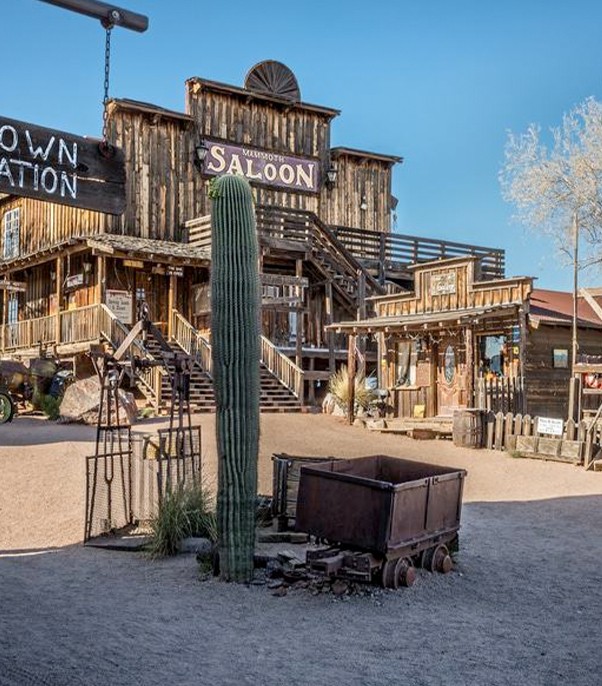 Local Moving Information
Our moving services at a glance
.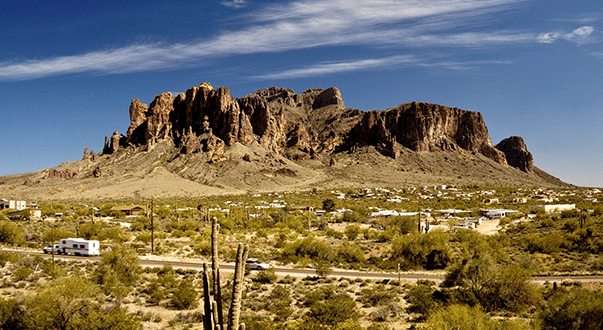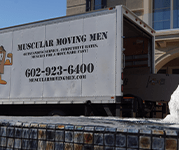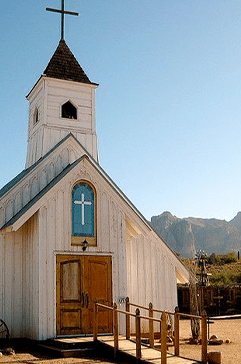 Apache Junction, Arizona
Moving To Apache Junction
.
Apache Junction is located in Maricopa and Pinal Counties. Currently, there are around 35,840 individuals living in the city. The name comes from the Apache Trail and U.S. Route 60, two famous landmarks in the country. With the westernmost peak of Superstition Mountain close by, it is easy to say Apache Junction has a lot of history and lore surrounding it. We are proud to serve this community with our moving services.
All across the Greater Phoenix area there are not many places with a better combination of views and lifestyle than Apache Junction.
As a suburban desert community, the city sits in the basin of the Superstition Mountains 35 miles due east of Phoenix on Highway 60. This gives Apache Junction residents direct access to all the entertainment, sports, and cultural activities that Phoenix offers while maintaining that laid-back small-town lifestyle. Which is a great reason why moving to Apache Junction is a great option if you're considering moving to Phoenix.
The area is situated between the urban big city life of the Phoenix area and some of the Southwest's most beautiful natural recreational spots. The Apache Junction is definitely an area worth exploring when considering moving to the Phoenix area. Apache Junction is a city that is actively engaged in attracting new business such as restaurants and shopping projects and also has a wide variety to tourist attractions that draw thousands of visitors and shoppers to the region each year.
Although a very much a small town, Apache Junction has a growing commercial base that includes several major retail chains that augment the hundreds of local businesses. With its roots in the mining business the town didn't develop what would be considered a traditional downtown area, rather it spread slowly across the Apache Trail. The area that is considered downtown has gone through recent redevelopment projects that are aimed at creating a more traditional downtown gathering place more known as Main Street.
Apache Junction Activities
Apache Junction activities for all
.
A few of the local entertainment and activity options in and around the Apache Junction area include:
The Arizona Renaissance Festival – The festival actively attracts over 250,000 visitors and festival goers over the two-month celebration.
The Lost Dutchman State Park – A great spot for taking in the spectacular views of the area. There are hiking trails and plenty of room for other recreational activities.
The Goldfield Ghost Town – A place where visitors can enjoy cowboy shoot-outs, railroad tours, horseback riding, and even zip lining.
Tortilla Flat – An authentic remnant of an old stage stop that is a stopping place for both motorcyclists and tourist who happen to be on the road to checking out the historic Apache Trail.
The population of Apache Junction has a year-round population of about 39,000. The population varies greatly during the fall and winter months as it increases during these times to over 70,000.
Housing opportunities vary from well-maintained sub divisions that offer a wide variety of land and lot sizes and retirement parks. The cost of houses can vary across the price spectrum from modest to the high end of the price range. The Apache Junction school district offers a high school, a junior high, and four elementary schools.
Apache Junction By The Numbers
The Apache Junction, Arizona cost of living is 0.96
Population – 38,452 up 13.2% since 2010
Unemployment Rate – 5.9%
Median Income – $36,771
Median Home Price – $214,900
Median Age – 52.2
If you're in the process of checking out a potential Apache Junction move and are looking for a moving company that can handle all the details of moving to Apache Junction give us a call and book your move. You'll enjoy the Muscular Moving Men difference!