Service Areas
Your local Buckeye, AZ movers
.
When it comes to local moving in Buckeye, AZ there are not many choices. Most professional movers in the valley of the sun do not travel this far but rest assured the team at MMM has got you covered. So, if you need Buckeye, AZ movers call on the experts at Muscular Moving Men. Our team of professional Phoenix movers is ready for anything, and we'll make sure your move is as smooth and seamless as possible.
It's easy to get a quote for your Buckeye move, just get in touch and we'll work up a free quote. We'll help you create a moving plan and prepare for your move. Call us at 480-645-9271 today. The Buckeye, AZ movers at Muscular Moving Men offer moving services and excellent customer support.
Licensed And Bonded Moving Company
Drug Tested
Background Checked
Smoke-Free
Trained In-House
Latest Up-To-Date Moving Equipment
24-Hour Telephone Support
Detailed Inventories Provided For Each Move
Full-Service Packing
Short- & Long-Term Storage Options With
Temperature & Humidity Control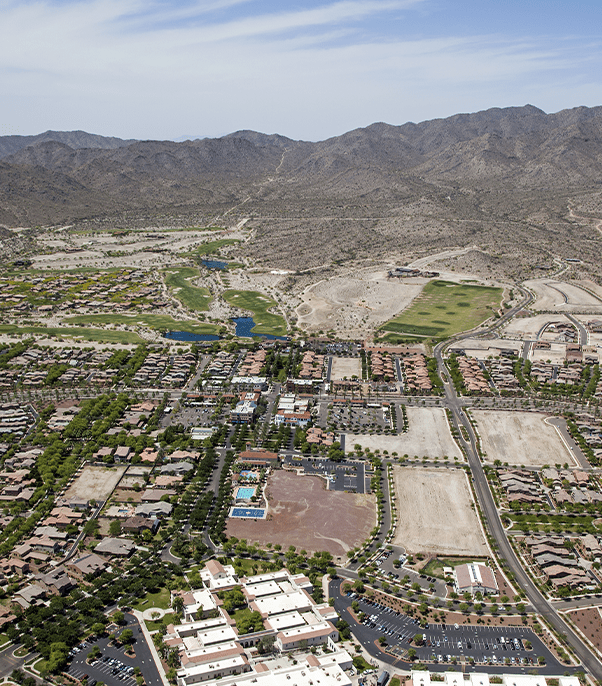 Local Moving Information
Our moving services at a glance
.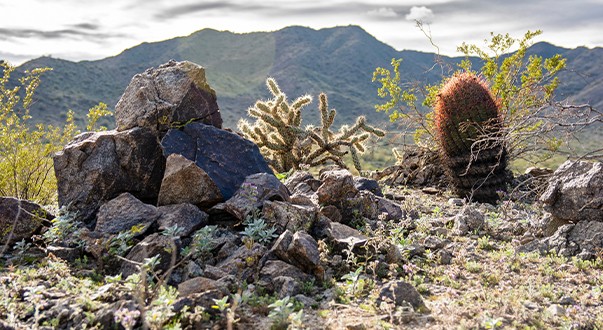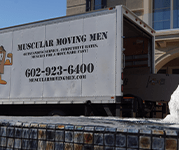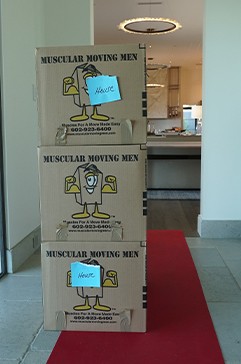 Avondale, Arizona
Getting To Know Buckeye
.
Early settler Malin M. Jackson developed 10 miles (16 km) of the Buckeye Canal from 1884 to 1886, which he named after his home state of Ohio's moniker, "The Buckeye State". The town was founded in 1888 and originally named "Sidney," after Jackson's hometown in Ohio. However, because of the significance of the canal, the town became known as Buckeye. Buckeye is the westernmost suburb in the Phoenix metropolitan area, that still sports an old west charm about it. There's no doubt about it. This small town has plenty of appeal. There are beautifully manicured golf courses, and a great place to live for the entire family. Surrounded by beautiful desert landscapes, valleys and mountains, this area gives anyone who enjoys the outdoors plenty to look forward to.
The name was legally changed to Buckeye in 1910. Since that time the population has steadily.
Buckeye, AZ is an ideal location for both businesses looking to thrive and residents searching for a place to settle. Its residents love hiking through the Buckeye Skyline Regional Park, which features more than eight miles for hikers, bikers, and horseback riders. At night, the city offers great dining options.
Buckeye area is known for its outdoor opportunities. One of the featured attractions is Skyline Regional Park which is the gateway for hikers, campers, mountain bikers and horseback riders to enjoy the over 8,500 acres of the park that is a part of the White Tank Mountains. Some the most beautiful scenery the Sonoran Desert has to offer can be found in the Buckeye area and with literally thousands of acres to explore, you'll want to take your time and enjoy… especially the sunsets.
For many, being outdoors means a round of golf. If that's you, then be sure to swing by Raven Golf Club at Verrado, Sundance Golf Club, and the Copper Canyon Golf Club.
Buckeye Activities
Buckeye activities for all
.
Buckeye Dining and Nightlife
There are some great restaurants to dine at when living in Buckeye, AZ. Most clients elect to eat out for the night after a long day of moving so take a look at some of the top rated destinations in the area.
Argentos Pizza and Wings
Tempo Urban Bistro
Grazie Pizzeria and Wine Bar
Booty's Wings, Burgers and Beer
Buckeye By The Numbers
If you're more into the actual numbers to consider for your Avondale move, here are a few of the basic stats:
Cost of Living in Buckeye, Arizona is about 1.03. Which is about 3% above the national average
Population – 62,090 – up 41.4% since 2010
Unemployment Rate – 5.1%. Recent job growth is positive
Median Income – $58,703
Median Home Price – $225,200
Median Age – 33.5