Service Areas
Your local Cave Creek movers
.
If you are moving to or from the Cave Creek community, make sure you contact the qualified Phoenix moving team at Muscular Moving Men. Not only are we the strongest name in moving, but we have an advantage when it comes to moving in Cave Creek. The founders of the company were born and raised in Arizona and the moving teams complete dozens of moves each week right in this neighborhood!
Cave Creek Local Movers
With a corporate office based near Cave Creek, AZ, and more than a dozen moving crews on the road each day, MMM is your #1 trusted Moving and Storage provider in town. We consider ourselves the qualified team when it comes to moving your items. Don't tackle your Cave Creek move with anyone but Muscular Moving Men.
We Work Hard To Make Sure Your Cave Creek Goes Smoothly
Packed and Prepared – We often touch base with customers before the big moving day to ensure everything is packed and prepared. If a client needs help, whether it be simple tips or moving supplies, we're here to get them ready.
Move Smarter, Not Harder – We make sure to move your things in a way that works for everybody involved. For example, we pack up your belongings on our trucks in a particular order, which makes for an easier unloading process. We like to work smarter, not harder.
Proper Hydration – It's crucial to stay hydrated in this Arizona heat, and as such we make sure both our crew and the family we move are properly hydrated throughout the entire process.
Licensed And Bonded Moving Company
Drug Tested
Background Checked
Smoke-Free
Trained In-House
Latest Up-To-Date Moving Equipment
24-Hour Telephone Support
Detailed Inventories Provided For Each Move
Full-Service Packing
Short- & Long-Term Storage Options With
Temperature & Humidity Control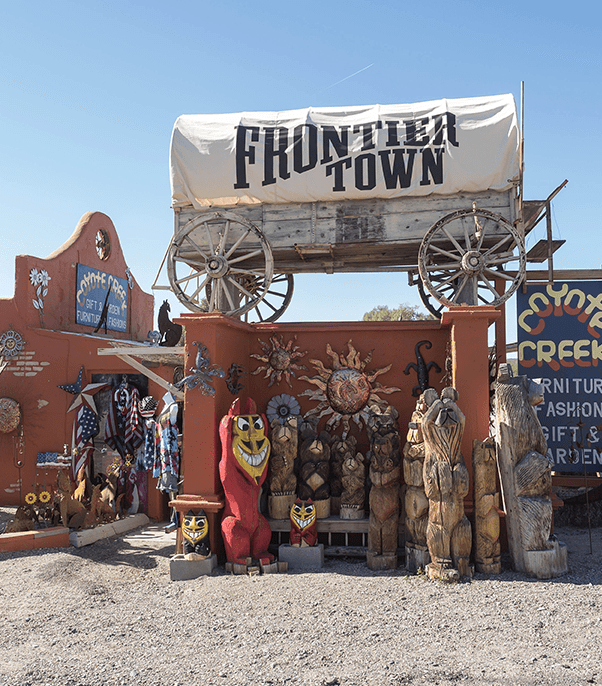 Local Moving Information
Our moving services at a glance
.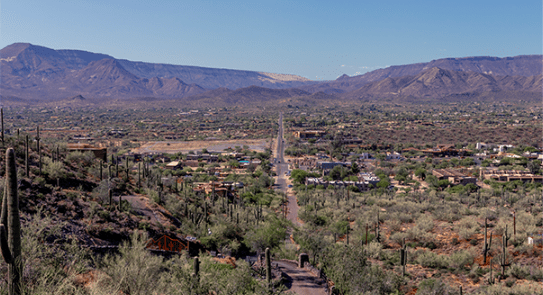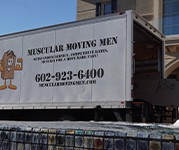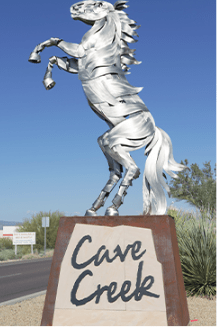 Cave Creek, Arizona
Moving To Cave Creek, Arizona
.
Cave Creek was originally established as a gold mining settlement and a stop off for the U.S. Cavalry. Although not wild west motif of its roots, Cave Creek's vibe is still rooted in its Western culture. Located in the foothills of the Black Mountains the town has indeed managed to maintain the charm of the old west even within the explosive growth around the Phoenix area. The town still features several saloons and western shops and galleries… and yes even rodeo events and live entertainment throughout the year.
One of the more alluring aspects of the Cave Creek area is the ability to ditch the big city hustle and bustle and enjoy scenic landscape and fresh air. For example, Cave Creek Regional Park is a great place for anyone to get out and enjoy the fresh air with a hike, a bike ride, or even by horseback. The views on the trails in the park are fabulous and you can de-compress as feel as though you're miles from civilization.
For the foodie in you, Cave Creek is a great place to explore your appetite. There are more than 20 restaurants of this area that offer a variety of culinary delights and style where you are certain to find some you know you'll like and even discover some you didn't know you would. Cave Creek has everything from some of the best comfort foods to fantastic bar foods. The available varieties is what makes this area's dining experiences a must do as part of your Cave Creek move.
Once you get unpacked and settled from your Cave Creek move, get out and do some shopping exploration. Be sure to stop by and check out some of the town's many galleries and unique shops where you'll find everything from antiques to furniture and other decor from the truly unique and individually own shops… most all of which are within strolling distance.
There are various historic properties and artifacts in the town of Cave Creek. Located on the grounds of the Cave Creek Museum are the Tubercular Cabin, which is listed in the National Register of Historic Places, the First Church of Cave Creek and Golden Reef Stamp Mill. Two of the historic properties have been converted into restaurants. They are the Cave Creek Service Station, which is listed in the National Register of Historic Places and the Cave Creek Inn.
Toss in some great golf courses along with the unique shopping, specialty stores and and galleries and you have an eclectic area that is a must when considering a Cave Creek move.
Cave Creek By The Numbers
Cave Creek cost of living is above the national average at about 1.53.
Population – 5,423 which is up 10.4% since 2010
Unemployment Rate – 4.1%
Median Income – $78,972
Median Home Price – $602,900
Median Age – 57.5
Get in touch with the professionals at Muscular Moving Men and as your Cave Creek movers, well handle all the details of your move so you can experience what a difference a stress-free move really is.