Service Areas
Your local Chandler movers
.
The best moving companies not only meet expectations but often exceed them. The right movers for a Chandler area move will:
Provide a Free Estimate
This first step is key when planning out a Chandler move. We at Muscular Moving Men make sure to offer a free estimate to potential customers with no obligation; that way, they can make an informed decision on which moving company they want to use.
Call to Confirm the Details
At Muscular Moving Men, we check in with our clients and customers during the packing process. This is when we ensure you have all the moving and packing supplies you need.
Show Up Prepared on Moving Day
We come to your home, bright-eyed and bushy-tailed, to give you the excellent moving experience you deserve. Our team is ready to go as soon as we get to your front door.
In short, Muscular Moving Men are the Chandler movers that help you prepare every step of the way. From signing papers to turning the key in the door of your new home, your movers should help you get there.
Chandler Storage and Packing
Looking to downsize or do a declutter while your home is on the market for sale? We bring the storage to you! Whether you have short or long-term needs for Chandler storage, MMM can pick up and deliver efficiently while keeping your items stored safely in our climate-controlled warehouse. Whatever you need to be done for your Chandler move, Muscular Moving Men is the team to call to do it. Our professionals, with strength and expertise, will make your moving experience stellar and successful, just like Chandler.
When looking to move to Chandler, whether for work or personal, most people find it an awesome city. It is consistently growing and has done so since the early 1990s. It doesn't look like it's slowing down either. With many crews and trucks on the road, the Phoenix moving team at MMM can book a last-minute move or schedule you months in advance.
Licensed And Bonded Moving Company
Drug Tested
Background Checked
Smoke-Free
Trained In-House
Latest Up-To-Date Moving Equipment
24-Hour Telephone Support
Detailed Inventories Provided For Each Move
Full-Service Packing
Short- & Long-Term Storage Options With
Temperature & Humidity Control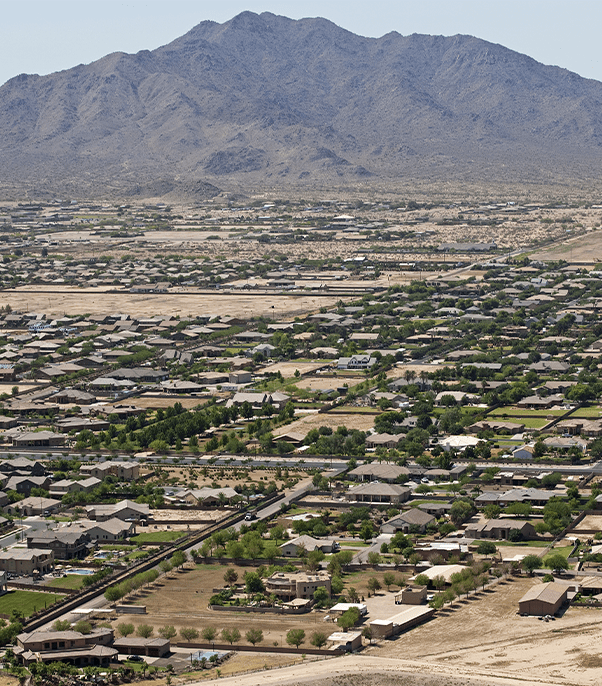 Local Moving Information
Our moving services at a glance
.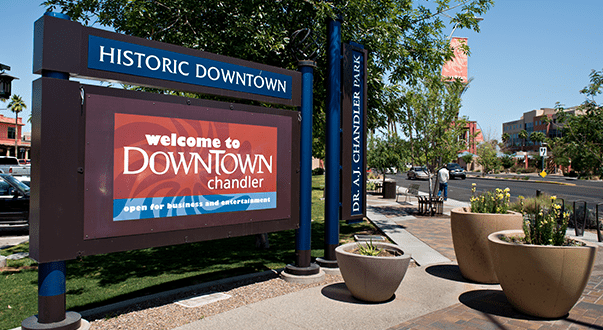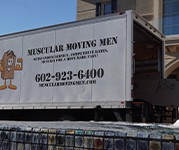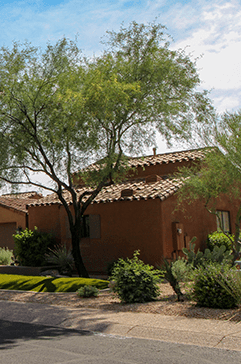 Chandler, Arizona
Getting to know Chandler
.
In 1891, Dr. Alexander John Chandler, the first veterinary surgeon in Arizona Territory, settled on a ranch south of Mesa. By 1900, he had acquired 18,000 acres of land, and began drawing up plans for a town site on what was then known as the Chandler Ranch. The town site office opened on May 17, 1912, the same year that Chandler High School was established.
With more than 300,000 residents, Chandler is one of America's fastest growing cities. The heart of Chandler remains its revitalized historic downtown, which includes the award-winning Chandler City Hall and a Center for the Arts. In 2010, Chandler was named as an All-America City, bestowed by the National Civic League.
Chandler is bordered to the north and west by Tempe, to the north by Mesa, to the west by Phoenix.
Chandler embraces a lifestyle that is active. The Chandler area offers easy access to outdoor recreation that includes a variety of family options, unique local events, plenty of golf courses, and a lively downtown district. After moving to Chandler you'll want to get out and get amongst the community. There are numerous snacking, eating and dining options available to satisfy any pallet as well as upscale shopping, arts, and culture that buzzes all-year-round.
The downtown Chandler are is home to a myriad of local business favorites, eateries, and pubs. When strolling about in downtown after your move to Chandler, stop in and enjoy some of the local brew, wine, and handcrafted cocktails. There's no shortage of entertainment either, Chandler hosts more than 60 events a year in the cozy downtown area.
Arts and culture abound in the Chandler are with the The Zelma Basha Salmeri Gallery of Western American and American Indian Art and the Chandler Center for the Arts. The Basha Salmeri Gallery features more than 3,000 pieces of art across a wide variety of mediums. The performing arts center has packed seasons that include performances and visual arts.
So get unpacked and get out after your Chandler move! Chandler offers such easy access to adventure, fun, dining, and culture all wrapped up in a vibrant community.
Chandler By The Numbers
Chandler cost of living is 1.13 which is slightly higher than the national average.
Population – 245,160 up 6.8% since 2010
Unemployment Rate – 3.6%
Median Income – $72,072
Median Home Price – $319,200
Median Age – 35.3