Local Movers Chandler, AZ
When looking to move to Chandler, whether for work or pleasure, most people find an awesome city. It is consistently growing and has done so since the early 1990s. It doesn't look like it's slowing down either. With many crews and trucks on the road the team at MMM can book a last minute move or schedule you months in advance.
Getting to Know Chandler
In 1891, Dr. Alexander John Chandler, the first veterinary surgeon in Arizona Territory, settled on a ranch south of Mesa. By 1900, he had acquired 18,000 acres of land, and began drawing up plans for a town site on what was then known as the Chandler Ranch. The town site office opened on May 17, 1912, the same year that Chandler High School was established. With more than 300,000 residents, Chandler is one of America's fastest growing cities. The heart of Chandler remains its revitalized historic downtown, which includes the award-winning Chandler City Hall and a Center for the Arts. In 2010, Chandler was named as an All-America City, bestowed by the National Civic League.
Chandler Local Movers
The best moving companies not only meet expectations but often exceed them. The right movers for a Chandler area move will…
Provide a Free Estimate – This first step is key when planning out a Chandler move. We at Muscular Moving Men make sure to offer a free estimate to potential customers with no obligation; that way, they can make an informed decision on which moving company they want to use.
Call to Confirm the Details – At Muscular Moving Men, we check in with our clients and customers during the packing process. This is when we ensure you have all the moving and packing supplies you need.
Show Up Prepared on Moving Day – We come to your home, bright-eyed and bushy-tailed, to give you the excellent moving experience you deserve. Our team is ready to go as soon as we get to your front door.
In short, the right Chandler movers help you prepare every step of the way. From signing papers to turning the key in the door of your new home, your movers should help you get there.
Chandler Attractions
The list of nightlife destinations and things to do in Chandler is large but here are a few to get you started once you get settled into your new home.
Chandler Storage and Packing
Looking to downsize or do a declutter while your home is on the market for sale? We bring the storage to you! Whether you have short or long term needs for Chandler storage, MMM can pick up and deliver efficiently while keeping your items stored safely in our climate controlled warehouse. Whatever you need to be done for your Chandler move, Muscular Moving Men is the team to call to do it. Our professionals, with strength and expertise, will make your moving experience stellar and successful, just like Chandler is. [phone]
---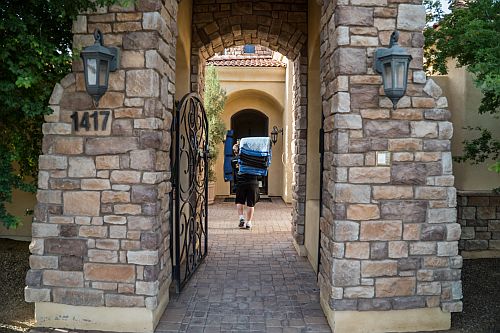 Home Protection
At no extra cost, our movers protect walls, and floors from damage.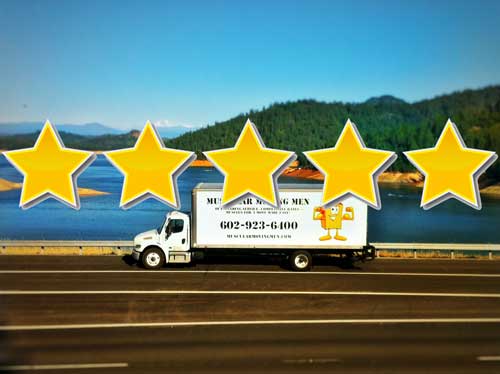 Great Reviews
Our Customers love us! Our reviews speak for themselves.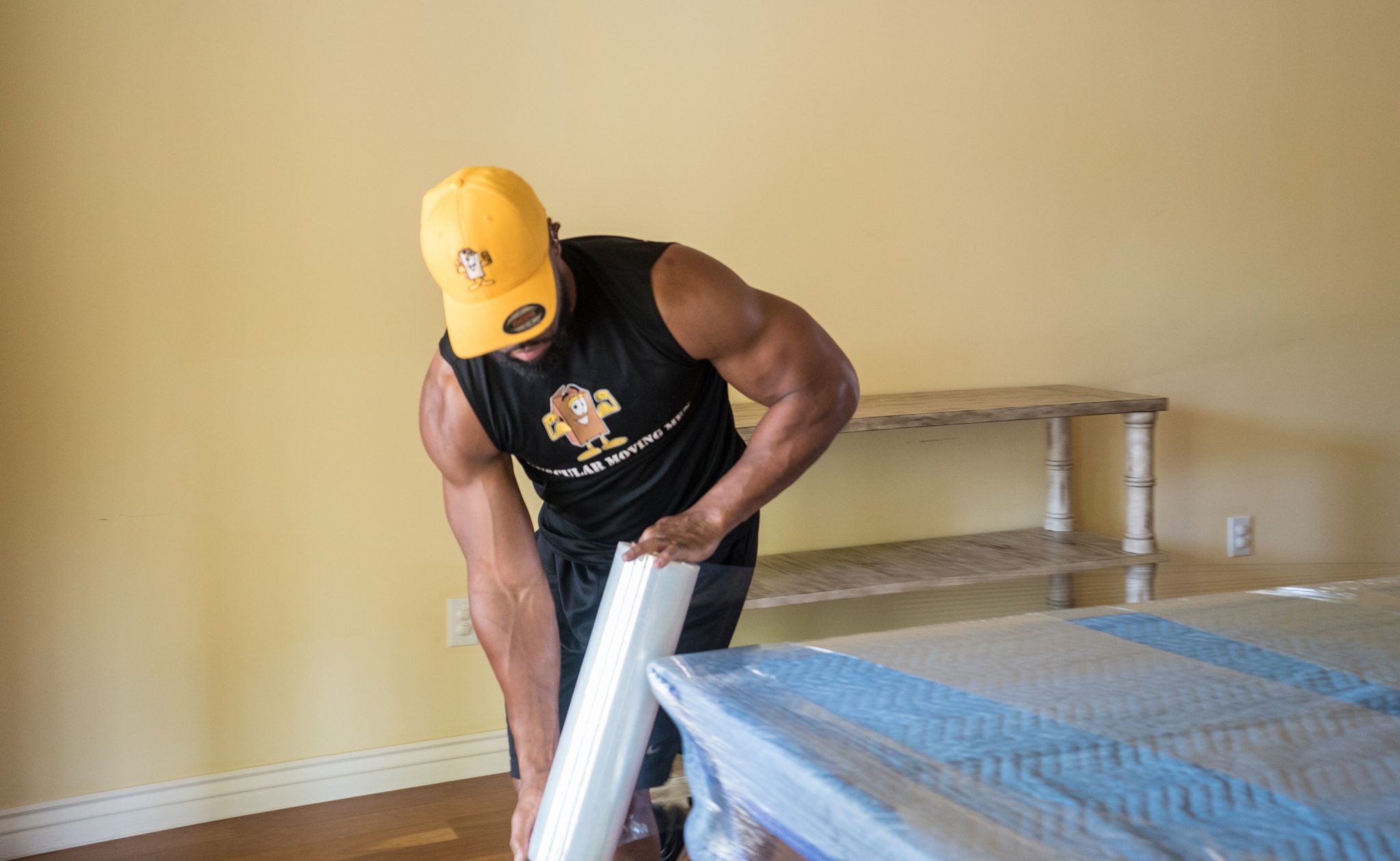 Careful Movers
We train and train to be the best movers anywhere.
---
Local Moving
By The Experts
We work hard to keep your items and home protected. We put down carpet protection, door protection and pad and wrap all of your furniture every time for no additional fee. Everyone involved in your move is employed and extensively trained by Muscular Moving Men. We do not hire temporary staff.

---
Long Distance
Throughout the U.S.
Relocating across country? Our professional team of estimators, drivers and movers will cover all the bases and provide the best long distance moving experience you have ever had. We have a fleet of semi trucks traveling across the country every day moving people just like you into their new homes.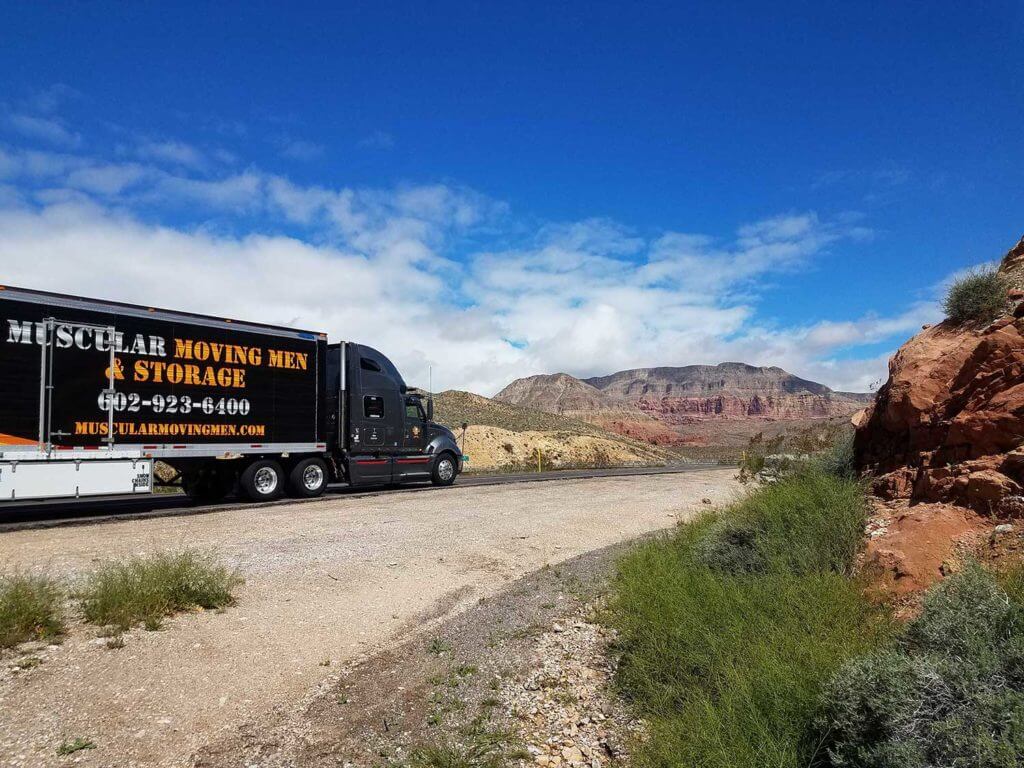 ---
Commercial Moving
M3 Commercial
There are less than 5 moving companies in Arizona with the Commercial Moving Certification that is the highest in the industry. Our team is trained and capable of moving any size office space with hours restrictions smoothly with no work interference. Check out M3 Commercial.com for more information.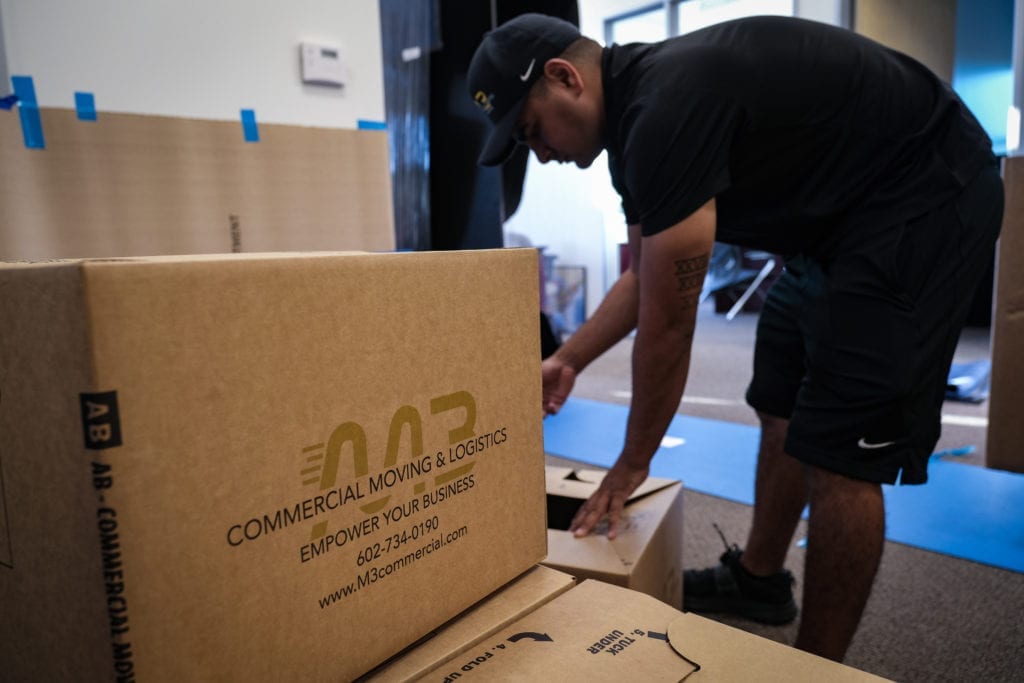 ---
Storage
Short & Long Term
Need your items stored for short or long term? We offer state of the art secure storage in Phoenix, AZ while keeping your items professionally padded, wrapped and inventoried so there are no worries.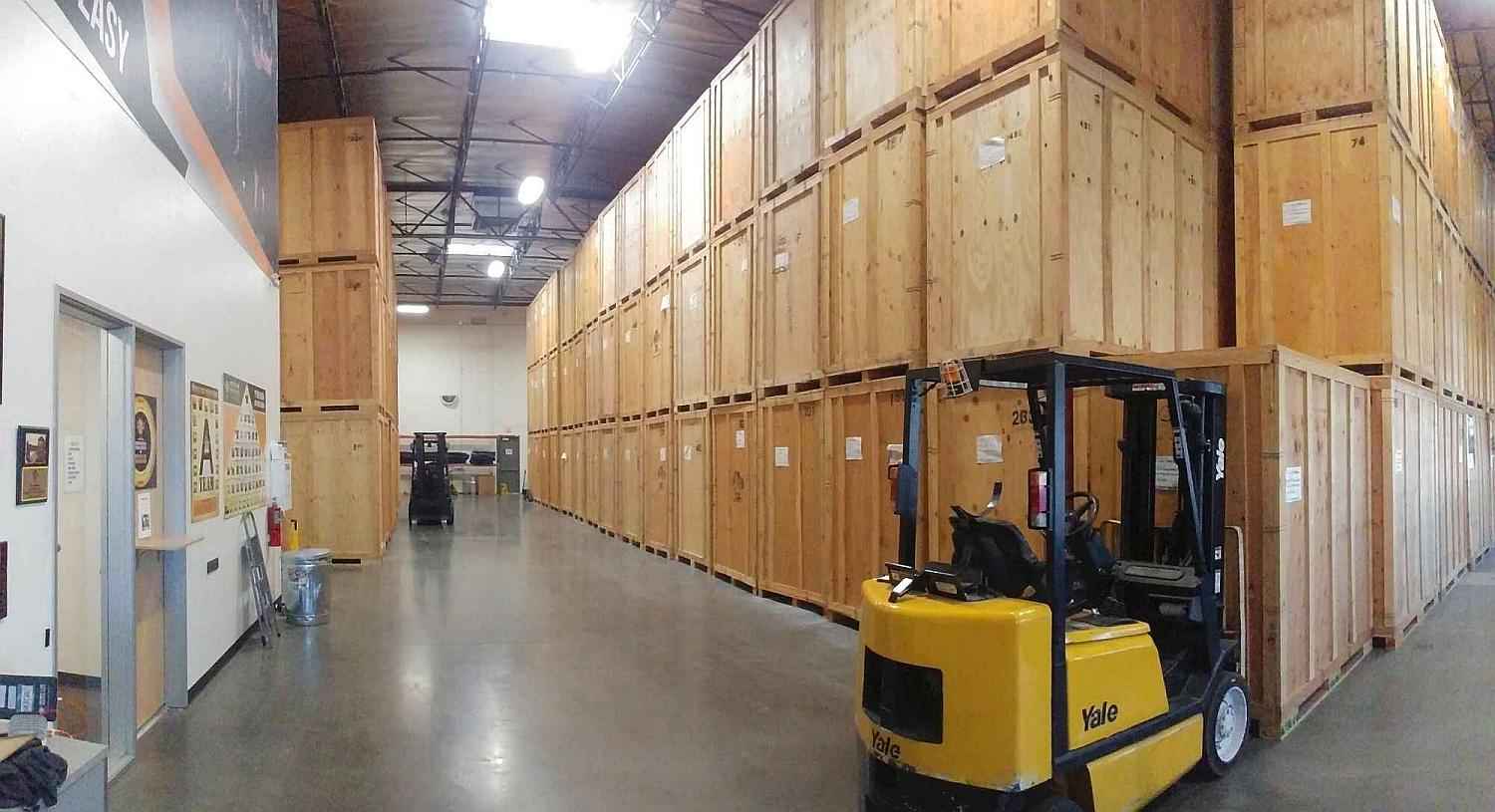 ---
Customer Experience Obsessed
Don't get stuck with a crew that runs out of steam before your stuff is unloaded. Get Muscular Moving Men to efficiently move your important items.